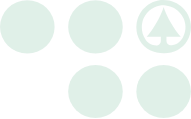 History
In 1932, A company called Spar founded in the Netherlands by Adriaan van Well became one of the largest supermarket chains. In the 1990s Spar went beyond the European borders and it still carries on its expansion. Nowadays Spar international is presented on 4 continents and in the 48 countries of the world. Spar owns 12 700 supermarkets and has more than 200 000 employees. The company serves 13,5 million customers daily. With the help of each team member and the company's experience Spar has an opportunity to face new challenges. The most important element of development strategy is to broaden its borders around the world.

Spar appeared in the Georgian market in 2005 and today is one of the most stable retail chains. It's positioned as a European brand with high-quality products and services. The company's main goal is to be oriented toward development and satisfy the basic and local needs of the customers. Spar Georgia is represented with up to 320 units around the country and is one of the largest employers in the labor market. Nowadays the company has more than 2000 staff members.

Spar Georgia offers the largest selection of European goods and products of exclusive brands. Additionally, the company provides a large assortment of its own products.
The goal: we provide a various selection and offer high-quality service at the right place at right time. Vision: We desire to be reliable to our staff, trustworthy to our customers, and be on par with our competitors.
Spar – We are better together.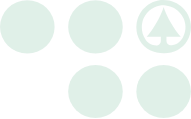 Career
Why should I join "SPAR" team?
At SPAR, the importance of people for the success of our business has always been recognised. In a highly competitive environment, it is increasingly important to differentiate the SPAR retail proposition by offering more than just a basic shopping experience. In making SPAR an employer of choice, it is key that we invest in the development of our people so that they can be empowered to offer our customers the kind of service and shopping experience that will give us a competitive advantage. This requires a commitment by all partners to place people at its very centre – investing in training of both retail and wholesale employees – so that SPAR can successfully respond to future challenges in all areas of operation.