Together better!
"Spar" Georgia's franchising model has no analogues in Georgia. By becoming a SPAR Partner in Georgia, your business will be linked with one of the most established and successful, voluntary trading organisations in the world. As a SPAR Partner, your business will have access to an extensive Retail Support Package based on more than 85 years of independent grocery retail experience on a global scale.
Join us
Why should you choose a spar?

Quality control
With our quality control system you get the highest quality products!

Purchasing System
Contract with over 300 suppliers on the best commercial rules.

Perfect Marketing
Thousands of types and products are available in our online store

Brand quality
85 years of experience in the world. Quality chosen in 54 country by 13 million customers per day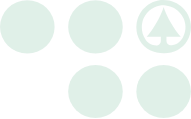 Levan Nijaradze
"For us, SPAR's brand is one built around two key components:
quality and great people. Being Developer without any retail experience
when I was in doubts about how to open a store, SPAR's senior management made us
feel like real partners, they supported us an all steps, so that opening a new
store became for us just an interesting adventure."